Children's Ministry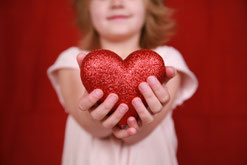 We believe very strongly in Jesus' command to "Let the little children come to me and do not hinder them, for to such belongs the kingdom of heaven." (Matthew 19:14).

Children's Ministry Program is offered each Sunday.  Children start in the Sanctuary and participate in a fun object lesson given by the pastor then go as a group for more fun!  Our Children's Ministry staff teaches relevant lessons that help children grow in their faith and learn about grace, love, and Jesus!
A nursery for birth through 4 years of age is offered each Sunday and our Childcare staff is first aid trained and CPR certified!  Nursery is offered from 10:15 a.m. through 11:30 a.m.
Promises Choir is for youth in grades 3-8 and meets every Tuesday afternoons at 3:00 p.m. through the school year.  Our director Kristin Baugher is schooled in voice and music and is a great resource for your children who love to sing!  So, come and bring a friend!